It's been your pleasure to visit the Online Home of Steve The Brawler Lawler!
SEE THE BRAWLER DESTROY FOES LIVE IN YOUR AREA!!!
(BUY A DAMN TICKET! IT MEANS MORE MONEY IN THE BRAWLER'S POCKET!)
SEE STEVE LAWLER IN ACTION
Big Wrestling Show Dec 15th - Social Circle, GA
New South Championship Wrestling- The Wrestleplex - 8pm - Tickets - 770-895-8372
Steve The Brawler Lawler will be the special enforcer in Social Circle, GA!!
Big Wrestling Show Dec 25th - Rome, GA
Georgia All Star Wrestling - 2632 Cedartown Hwy, Rome, GA- 8pm- Tickets- 706-844-4983
Steve the Brawler Lawler wrestles his last match in Rome, GA teaming with brother Terry Lawler for the last time!
Big Wrestling Show Coming up on Feb 16, 2013
Nightmare to Remember III - 7pm
Bay Springs Middle School Gym
122 Bay Springs Road
Villa Rica,GA 30180
Visit LN Promotions for more information and tickets.

BAD COMPANY'S OFFICIAL RETIREMENT MATCH:
Bad Company's Steve Lawler & Grizzly Boone with manager John Michaels vs PYT's James Bryant & Fredrick Avery with manager Playboy Phil Hefner with special referee Sergeant Buddy Lee Parker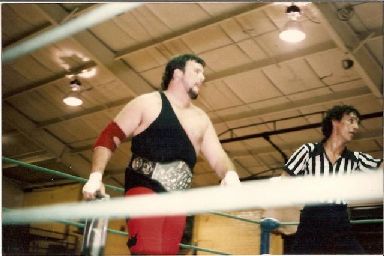 You never know when The Brawler will show up next!!
More to come soon!
---
HOME (updated 12-01-12)
BIOGRAPHY (updated 12-01-12)
UPCOMING APPEARANCES (updated 12-01-12)
LINKS (updated 12-01-12)
CONTACT INFO (updated 12-01-12)